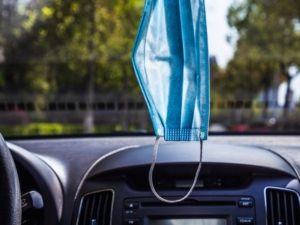 For more than 40 years, the Quantum family has considered "adaptability" in the workplace as one of its four main core values. Being flexible every day demonstrates respect for the changing world around us. And, it gives us the personal responsibility of choosing how we will act and react in new situations as they arise.   
During the COVID-19 pandemic, all of us have had to adapt and modify our actions, both at home and in the workplace. If we have children, we help them with schooling from home. If we have older family members or friends, we might take them groceries or talk over Facetime rather than in person. Most of us wear masks while at stores or in the workplace. Unfortunately, many are still dependent on unemployment benefits as shutdowns continue to roll across the country.  
Adaptability in the workplace
From our brief pause of services to clients this past spring to our robust reopening and subsequent growth, Quantum always puts the health, safety and well-being of our clients and employees first. We remain responsive to their changing needs, especially during the current pandemic. From our clients requiring face coverings and social distancing during audits, to our employees deserving options for frequent updates and communications, online medical consultations and remote training opportunities, we understand we must accommodate and take care of those who depend on us.   
---
 "We're flexible, innovative and always trying to find a better way to do things. It is a big challenge, but also a source of great pride." 
---
Our Quantum team continues to adapt to the changing situations across our various markets in multiple states and geographies. We connect more using videoconference capabilities instead of physically traveling in person. We have adapted our audit process to ensure the utmost safety and wellness for our staff and clients in the field. Through the years, we have integrated the latest equipment and technology to ensure our audits are efficient and accurate. These routine adaptations continue to teach us that smart, safe change always leads to greater success.  
The call for continuous adaptability 
The ability to demonstrate controlled and respectful flexibility will never go out of style. At Quantum, we continue to seek new employees who are eager to display and be rewarded for their versatility. We remain committed to expanding opportunities for training and advancement for team members who are nimble, prepared and proactive in their daily work and for our company and our clients.  
As the Quantum Services family prepares to celebrate its 50th anniversary in 2021, we recognize much of our success servicing the C-Store industry for five decades stems from our team's continued adaptability to the marketplace. We know we would never be where we are today without the hard work, integrity and resilience of our inventory auditors each and every day.