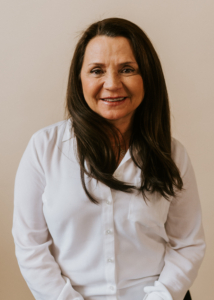 Quantum Services has worked to create a close-knit company culture for all its employees across the country. We believe the workplace is a community—a place where people bond around common values, feel respected and have a voice in decisions.  Our employees are valued and appreciated for their dedication, hard work, and accomplishments.  
 
We asked our West Coast Senior Operations Manager, Carmen Gutierrez, what it is like to be a part of the Quantum Services Community: 
What is your current title and how long have you been with the company?  
CA/NV Senior Operations Manager – 25 Years. 
What aspects of your job do you enjoy the most? 
The People – Quantum is an extremely supportive company. Management is always ready to help you with challenging projects – Great collaboration between staff and those out in the field. I also enjoy my autonomy, the ability to get coaching and develop new skills, and constantly grow within the company. 
What do you believe are the best benefits of working for Quantum Services?  
You are your own boss. 
Describe the company culture. 
Quantum cares for you, they support your growth and success. They are supportive and always ready to help you with your struggles.   
Describe how employees can grow within the company. 
The key to success at Quantum is to provide great service to our clients. Being a team player and supporting others will always lead to leadership opportunities.   
If you could change one thing about your job, what would it be? 
I'm on the west coast, so I wish I was closer to our office in Columbus to interact with my colleagues in person more often.  
What do you feel makes Quantum different from other inventory service audit providers? 
Quantum is unique – We specialize exclusively in Convenience industries. 
Why should clients use Quantum Services for their auditing services? 
I think that the best proof of our excellent customer service is when I receive notes like the ones below from clients: 
"I wanted to send a special thanks to you and your team for assisting us with the Platinum acquisitions. Auditing 89 sites in three weeks was an amazing feat to accomplish with teamwork and collaboration being demonstrated at its finest!"  
Thank you Carmen Gutierrez for sharing your thoughts on what it means to be a part of the Quantum Services Family!
If you are interested in starting a career with Quantum Services, you can learn more about our ideal candidate, our company culture, and our current open positions by visiting these links and our career website portal.