Quantum Services has worked to create a close-knit company culture for all its employees across the country. In living their core values Quantum Services has brought new meaning to the phrase "work-family." Each employee is valued and appreciated for their dedication, hard work, and accomplishments.   We asked our Director of Sales, Tim Campbell, his thoughts on what it is like to be a part of the Quantum Services family.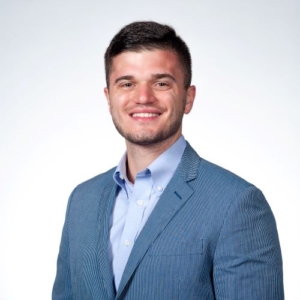 Q&A
How long have you been with Quantum Services? 
I have been with the company for 5.5 years. 
What aspects of your job do you enjoy the most?  
I really enjoy working with our field auditors and division managers, getting to meet them and creating opportunities for growth for them is incredibly rewarding. 
What drew you to working with Quantum Services? 
I was very drawn to Quantum Services after learning about the amazing company culture and supportive work environment. I love the open-door policy here. It doesn't matter where you are in the company, anyone can talk to anyone at any level without a second thought. People listen and get along and the open-door culture really adds to that camaraderie. 
What do you believe are the best benefits of working for Quantum Services? 
I think one of the biggest benefits is being in control of your own workday and having the autonomy to make your own decisions. There isn't someone constantly looking over your shoulder, but there is always someone to ask if you need help. Working together, being part of a strong team, and just knowing you have good people around you.  
Can you describe how employees can grow within the company?  
To grow and learn in Quantum Services one needs to take initiative and do a great job for our clients every day.  Growth at Quantum looks different than other companies.  It's not about moving up the ladder.  It's about doing a great job and growing where you are.  We promote from within when we can but often that means relocating to somewhere new to you.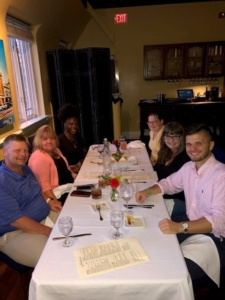 How has the company changed from when you started to now? 
When the Covid-19 pandemic began, we had to acclimate to the times and find new ways to stay connected with our teams and our clients. We made the switch from in-person meetings to zoom calls and found that we were still really accomplished in maintaining relationships with our clients. 
What are some challenges you face within your position and that Quantum Faces as a Company? 
A difficult challenge that Quantum Services faces today is the labor market. Staffing across the country has been trying, especially in a position where remote work is not applicable. As a company, Quantum Services is always in search of dependable employees who want to join the Quantum Services family.  My role of selling more business can be difficult in areas where it is hard to hire.  I believe in this company and know that we will overcome whatever is thrown our way because we work well together to find solutions. 
What are some ways you have grown personally and professionally since starting your career with Quantum Services? 
Professionally, I take more initiative without being asked and strive to make positive changes within the company. Personally, I find myself to be more goal-driven in my life, I set more personal expectations and standards to grow as a person. 
What do you see for Quantum Services in 2022? 
I see Quantum Services continuing down a steady path of growth, building our skillset, and improving processes. 
If you could change one thing about your job, what would it be?  
It sounds cliché, but I wish I had more time in the day. I want to be able to get to everyone and everything on my list and sometimes it can be difficult with everything that is going on. 
What do you feel makes Quantum different from other inventory service audit providers?  
We specialize in C-Stores. We know C-Stores. We have an amazing family environment, we compensate well—living wages with benefits. We treat every position as a career, not a job. We want what is best for our employees. 
Describe a favorite story of how you helped a client achieve more by choosing Quantum Services for their auditing services and the impact it had.  
I was talking to a potential client in mid-2020 about switching to our audit services from another external audit service. They had many issues including: 
Communication and lack of response from their audit service.

 

Scheduling requests were never met or responded to.

 

They couldn't pick up the phone and talk with anyone from their service, instead, they had to fill out a web portal.  And then, they never heard anything back in a timely manner.

 

Changes to the audit process were never made over a multi-year partnership.

 

Their current provider served all kinds of retailers- big box, dollar stores, pharmacies, and convenience stores, they didn't have the expertise on audit procedures for c-stores.

 

They also struggled with auditors not showing up in professional attire nor did they have consistent faces each month of audits. Instead, the client's store managers had to help train the external audit service's revolving door of auditors each month on how to perform the audit counts, what to count, and what not to count.

 
 The client then decided to partner with us in late 2020. The way we conducted our audits left the customer extremely pleased.  They really gained value from our weekly and monthly Business Review Meetings done via phone and zoom and how responsive we were when they needed us. We also helped the client update their processes and procedures and built them out a new set of audit expectations.  Quantum's full-time auditors showed up in a professional uniform and a name tag and our teams are consistent each month, performing audits in an accurate manner and taking 2 hours less on average to complete their audit. Needless to say, the client was extremely happy!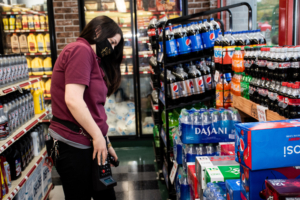 If you are interested in starting a career with our Quantum Services family, you can learn more about our ideal candidate, our company culture, and our current open positions by visiting these links and our career website portal.