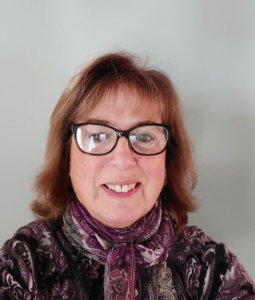 Quantum Services has a close-knit company culture for all its employees across the country. We believe the workplace is a community where people bond around common values, feel respected and have a voice in decisions that affect them. We asked Lynnette Spirithes what it is like to be a part of the Quantum Services Community: 
What is your current title and how long have you been with the company?
My title is Senior Operations Manager and I have been with Quantum for 30 years.  
30 years wow, what are some of the reasons you've stayed with Quantum so long? 
When working for a smaller company, people get to know you. You're not a number. Birthdays and work anniversaries are recognized. Receiving notes of appreciation from different people within the company really makes you proud of the work you do. On my 25th anniversary, Barrett, the company president, traveled to my area to take me out to dinner and thank me for my years of service. That's a six-hour drive one way. How awesome is that! 
What aspects of your job do you enjoy the most?  
I enjoy interacting with both our clients and our people. I enjoy going the extra mile and am thankful I work for a company that supports and rewards me for doing what comes naturally.   
What drew you to work for Quantum Services? 
I had some prior inventory experience, and it was something I really enjoyed.  
What do you believe are the best benefits of working for Quantum Services? 
I work with a great group of people that are always striving to learn and improve. Additionally, I love the travel that comes with this job! 
Describe the Company Culture. 
We live our values every day—Integrity, Appreciation, Adaptability, & Continuous Improvement. These values help each of us know we are critical to the success of the company. Feeling appreciated at work is one of the best parts of working at Quantum.   
Describe how employees can grow within the company. 
We have great training programs for Audit Supervisors and Division Managers. We post job openings internally and promote from within when possible. In addition, we are always looking for people interested in being on our process improvement teams. These teams review and recommend changes so the company can adapt and change processes. This is where you can really feel the impact.  
What are some key characteristics of being successful within Quantum Services? 
Being self-directed

 

A desire for continuous learning

 

Being adaptable

 
What are some ways you have grown personally and professionally since starting with Quantum Services?  
I have participated in trainings and am thankful there is always an opportunity to grow my skill set.

 

I have developed plans to improve performance in the geography that I cover.

 

I have developed personal friendships with my team and other staff members. We are family and take care of each other.  

 
What do you feel makes Quantum different from other inventory audit service providers? 
Our people really care about our clients and the service we provide.   
In what ways do you feel that Quantum provides value to its clients? 
We customize our processes and reporting to each client. 

 

We educate our clients and improve their performance while reducing loss. 

 

We meet regularly with our clients to ensure we are meeting their needs. We spend time building relationships and supporting the stores we work with and for. 

 
Looking back on your 30 years, what are 1 or 2 of your favorite memories or events of your career? 
One of my fondest memories was attending a QS Leadership Conference. It was set up so we could attend several different workshops. It was so exciting to be with so many people from around the country that wanted to build their skills. In addition to the workshops, Ray, the company founder, was there and shared his vision with us. We had other guest speakers. One I remember was Cheryl, the namesake of Cheryl's Cookie fame. I not only learned new things but made connections that lasted many years. 
Another time during a meeting, a cooking contest was held in the evening. We were split into 4 groups and had to make a meal that was judged, and the best meal won. All parts of it were timed. I oversaw getting ingredients in just a few seconds. Everyone was scrambling to get something before another person grabbed it. It was total chaos – but so much fun! 
All the dinners turned out great! 
If you are interested in starting a career with Quantum Services, you can learn more about our ideal candidate, our company culture, and our current open positions by visiting these links and our career website portal.