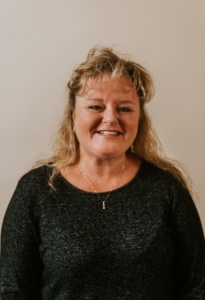 Quantum Services has a close-knit company culture for all its employees across the country. Our employees are valued and appreciated for their dedication, hard work, and accomplishments. It might be a bold statement, but our employees really like their careers at Quantum Services. It's evident in their work ethic and longevity with the company. And it shines through in their dedication to and trusting relationships with our national convenience store clients. We asked our Senior Operations Manager, Shawn Wise, what it is like to be a part of the Quantum Services Community:
What is your current title and how long have you been with the company?
Senior Operations Manager – 13 Years.
What aspects of your job do you enjoy the most?
I love the constant change from day to day, being my own boss, and getting to meet everyone from across the country.
What drew you to work with Quantum Services?
I worked for a convenience store company for 15 years and Quantum was our service provider. The Quantum employees loved what they were doing, so that made me interested in the company. Who doesn't want to work somewhere where the employees enjoy their job?
Describe the company culture.
Quantum is about integrity and walking the talk. We look to keep our employees engaged and work hard to retain our employees. We have a solid set of values and use them day in and day out.
What are some key characteristics of being successful within Quantum Services?
You must be adaptable, flexible, and have a sense of urgency. You must want to always do better, learn more and be efficient without jeopardizing integrity.
What are some ways you have grown personally and professionally since starting with Quantum Services?
I have grown by learning to wear many hats. As a child, I wanted to be a teacher. As I got older, I changed my mind. With Quantum, I help facilitate the curriculum. I love that. I have learned a lot and I continue to learn. I learn from our clients and from our employees!
What do you feel makes Quantum different from other inventory service audit providers?
We are very professional and work very hard. Our employees have a strong work ethic, and we sell ourselves at each audit.
Thanks, Shawn Wise for sharing your thoughts on what it means to be a part of the Quantum Services team!
If you are interested in starting a career with Quantum Services, you can learn more about our ideal candidate, our company culture, and our current open positions by visiting these links and our career website portal.