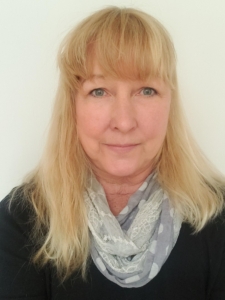 Quantum Services understands that we are only as good as our employees. We feel pretty good about that because we have an amazing team! The next person we want you to get to know is Division Manager, Virginia Agnew. 
What is your current title and how long have you been with the company? 
I serve as the Division Manager for Greenville SC, and in July it will be one year, I can't wait! 
What aspects of your job do you enjoy the most? 
I enjoy the relationship I have with our customers and my current manager, Shawn Wise. 
What drew you to work with Quantum Services?  
My previous company retired their business and Quantum took it over. I never thought it would be a better job than I had before, but it is! 
What do you believe are the best benefits of working for Quantum Services?  
I feel like I am appreciated every day and I believe the company really cares about me and my work. 
What are some challenges you face within your position and that Quantum faces as a company?  
My personal challenge is to do the best job I can for the client so they will continue to use our services. 
The Company's challenge is to continue to grow the business and recruit good quality employees that enjoy their work and have the integrity that is essential for Quantum. 
Describe how employees can grow within the company. 
Consistently doing a good job and paying attention to detail will help employees grow.   
Becoming involved with other aspects of the company— like the various teams that are created. 
What makes Quantum Services a great place to work?  
Here are some of the reasons Quantum is a great place to work:  
They let their employees make their own decisions on the job and help when needed. 

 

They have a great tech department available for any problems that may arise in the field.  

 

I love that I get to go to a different place every day and my day starts early in the morning, so I get home early as well. 

 

We have holidays (yes even New Year which is unheard of in this industry), and I never have to work on the weekend! 

 

They offer an opportunity to travel if you wish.

 
What are some ways you have grown personally and professionally since starting with Quantum Services? 
I have learned to trust myself more and I appreciate my customers and co-workers. I think I have a more "can do" positive attitude. What I thought was impossible is possible. 
If you could change one thing about your job, what would it be? 
This is the hardest question.  I love every aspect of my job.  Maybe never have to scan a cooler again…LOL. 
What do you feel makes Quantum different from other inventory service audit providers? 
Since Quantum focuses on convenience stores only, they have a special "niche" for that service and are more effective because of it. 
Additionally, they treat their people as professionals and therefore the employees step up to that role. 
We work in smaller groups where other inventory services have large teams and move them around, so you work with many different people in many different stores.  Quantum has a more consistent work environment. 
Describe a favorite story of how you helped a client achieve more by choosing Quantum Services for the auditing services. How did you & the QS Team make a difference in their success? 
Every day there is an opportunity to make a difference. I help managers understand the audit process, what to expect, and what we expect from them. I help them know more about their inventory levels by pointing out areas of concern or areas that are well attended to. As auditors, we often know more regarding their inventory trends than the managers. Sometimes just a little extra time and attention helps get their stores in better condition! 
We want to thank Virginia Agnew for chatting with us about what it means to be a part of the Quantum Services team, we are happy to have you on board! 
If you are interested in starting a career with Quantum Services, you can learn more about our ideal candidate, our company culture, and our current open positions by visiting these links and our career website portal.