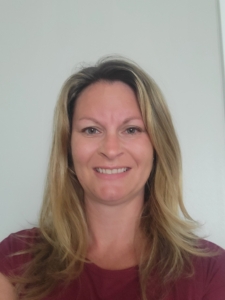 Quantum Services has worked to create a close-knit company culture for all its employees across the country. We believe the workplace is a community—a place where people bond around common values, feel respected and have a voice in decisions that affect them. We asked Senior Operations Manager, Andrea McMaster, what it is like to be a part of the Quantum Services Community: 
How long have you been with the company?
12 years! 
What aspects of your job do you enjoy the most?
Client relations, training, & hiring.   
What drew you to work with Quantum Services?
I like that there is something different every day.  I enjoy traveling and being able to see different places/geographies.  
What do you believe are the best benefits of working for Quantum Services?  
Flexible schedule

 

Recognition 

 

Work/home balance 

 
Describe the company culture.
Deming's philosophy.  It's usually the system that needs to be fixed, not the person.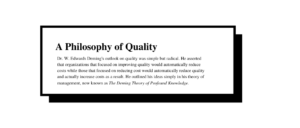 Describe how employees can grow within the company.  
Working hard

 

Showing initiative in their current roles

 

Facing challenges

 

Being a team player 

 

Willing to adapt to change 

 
What are some ways you have grown personally and professionally since starting with Quantum Services?
I have adapted and been willing to change (which is not easy), but I feel like it has made me stronger as a person and a better boss & co-worker! 
What do you see for Quantum Services in 2022?
Success for everyone at Quantum Services.   
What do you feel makes Quantum different from other inventory service audit providers?
We have skilled, highly qualified employees who are willing to put clients first and treat them like gold. 
If you are interested in starting a career with Quantum Services, you can learn more about our ideal candidate, our company culture, and our current open positions by visiting these links and our career website portal.