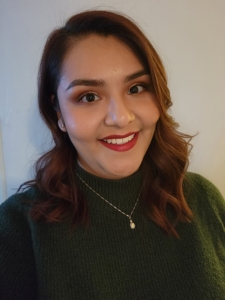 Quantum Services has a close-knit company culture for all its employees across the country. We believe the workplace is a community where people bond around common values, feel respected, and have a voice in decisions that affect them. We asked Laura Fierro what it is like to be a part of the Quantum Services Community: 
What is your current title and how long have you been with the company?
San Diego Division Manager, and I have been with Quantum Services for 5 years.  
What aspects of your job do you enjoy the most?  
I like the flexibility I have with this position. Some days are full and long, and some days are shorter. If you have a long day one day, the next is likely to be shorter allowing more flexibility and work-life balance. 
What drew you to work for Quantum Services? 
I have always held a position in customer service and at the time I was working for a call center. I enjoy interacting with customers, but I realized I liked it a lot more when it was face-to-face. I also didn't enjoy just sitting all day, as I like to be more active. Quantum Services audited a store that my mother managed, and they mentioned to my mom that they were looking for new team members. My mom told me about it because she knew how I was feeling at the call center job. I spoke with Quantum Services over the phone and got a run-down of the position and I really liked what I heard. I was also familiar with inventory auditing because I had worked at a convenience store in the past, so I decided to go for it. I cannot believe it's already been 5 years.  
What do you believe are the best benefits of working for Quantum Services? 
Flexibility

 

Being active

 

Feeling valued and appreciated 

 

Feeling seen and important 

 

They call out your successes, big or small—It's a great environment. 

 
How has the company changed from when you started to now?  
Improving a lot of processes. I participate in three teams that all work to better our audit processes; 1) Audit Process Project, 2) New Employee Launch, and 3) Employee Enrichment. The New Employee Launch stands out the most, we've really improved the onboarding and training for new employees.  
Describe the Company Culture. 
Definitely very open. 

 

You can reach out to anyone at any time, and they will get back to you. 

 

I can get in contact with anyone despite my being in San Diego and the corporate office being in Ohio. 

 
Describe how employees can grow within the company. 
There is a lot of opportunity for growth. Within the last year with all the new projects, you don't have to have a high position to participate—they want to involve everyone. These opportunities give you exposure to others and prospects to grow within the company.  
What are some key characteristics to being successful within Quantum Services? 
Open-minded 

 

Adaptable to change 

 

Punctuality and time management are important to—be respectful of our clients' schedules. 

 
What are some ways you have grown personally and professionally since starting with Quantum Services? 
I have grown a lot. I was nervous when I started, but my boss, Carmen Gutierrez, pushed me and showed me what I was truly capable of.  
What do you see for Quantum Services in 2023? 
I am excited to see the outcome of the new projects—employee enrichment will impact employee retention, reduce turnaround, and help with continued growth.  
Who has been your favorite client to work with and how long have you worked with them? 
I would say Chevron and United Pacific. I worked with them when I started and have been working with them for 5 years now.  
In what ways do you feel that Quantum provides value to their clients? 
We are adaptable to their specific needs and requests, value them in general, and provide the best service possible. They are why we do what we do. 
What impacts have you seen because of your job for the client?  
Working with management on organization, I've seen stores become more organized, which helps us, the staff, and their customers. Our reporting has also helped with inventory needs—reducing waste and understanding what sells.  
If you are interested in starting a career with Quantum Services, you can learn more about our ideal candidate, our company culture, and our current open positions by visiting these links and our career website portal.