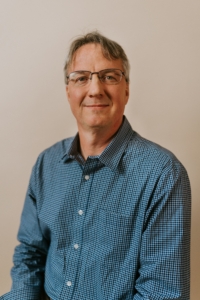 Quantum Services has worked to create a close-knit company culture for all its employees across the country. We believe the workplace is a community—a place where people bond around common values, feel respected and have a voice in decisions that affect them. We asked Vice President of IT, Mark Fertig, what it is like to be a part of the Quantum Services Community: 
How long have you been with the company?
31 years  
What aspects of your job do you enjoy the most?
Interacting with a wide variety of people daily. People in the office, people in the field, clients, and vendors. Every day is different! Related to that, what I enjoy most is solving problems for other people. 
What drew you to work with Quantum Services?
It was the two people that I interviewed with. I could see the passion they had, and they gave me a good glimpse of what it was like to work for Quantum. 
How has the company changed from when you started? 
Working in IT, things have changed dramatically. Most of what we use today wasn't invented yet or was in its infancy stage. Our clients have changed dramatically, in the way they use our audit information and what they expect from us. 
Describe the company culture. 
Connected

 

Strong network of teams

 

Great interaction among people

 

Focused on continuous improvement and skill building

 

Fun

 

Agile and adaptable workforce

 

Appreciative

 
What are some challenges you face within your position and that Quantum faces as a company?  
Our challenges today are not unlike most companies:  
Making sure we have the right staffing to meet our growth needs.  

 

IT faces challenges around security and modernization.

 
Describe how employees can grow within the company. 
Master your primary job

 

Grab opportunities to build new skills outside of your primary job

 

Volunteer for one of the large projects (always 10-15 going on)

 

Do good work and learn a ton of new things, teams will seek you out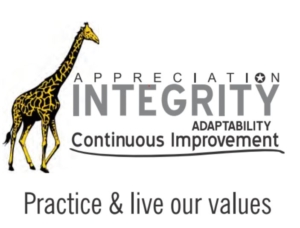 What are some key characteristics of being successful within Quantum Services?
You need to embrace our 4 core values. Beyond that, you really need a desire to make a difference for the people you work with, and for our clients. 
What makes Quantum Services a great place to work?  
There are a lot of reasons. One of my favorites is that we are the highest value c-store auditing company out there and that is exciting to be a part of. 
What do you see for QS in 2022? 
Growth!  Not just sales growth, but growth around opportunities for all employees in Quantum to enhance their careers. 
What do you feel makes Quantum different from other inventory audit service providers? 
Genuine respect for each and every employee. 
How have you helped a client achieve more by choosing Quantum Services for their auditing services? 
Introducing automation to our processes ends up saving time for us and the client, and that is time saved over and over again. I frequently get this opportunity with our clients and oftentimes the work applies to their support systems (accounting, finance, risk control.) A common example is automating the price book creation/transfer process. This would be an activity the client would have to engage in every day. Now, it is just a program that runs every night. 
 If you are interested in starting a career with Quantum Services, you can learn more about our ideal candidate, our company culture, and our current open positions by visiting these links and our career website portal.