"With integrity, you have nothing to fear, since you have nothing to hide. With integrity, you will do the right thing, so you will have no guilt." – Zig Ziglar  
One of the most important values any worker must uphold each day on the job is personal integrity. Integrity in the workplace serves as a moral compass. It guides you toward honest and consistent actions. It pushes you to be ethical and accurate. And it helps you to make sound decisions and treat others justly. At Quantum Services, integrity is one of our foundational values and it's essential to the personal success of each of our employees.
We like to say integrity in the workplace is doing the right thing when no one is watching. Now more than ever with social distancing and less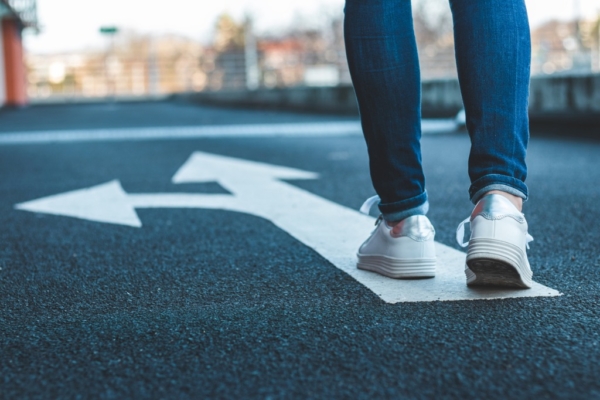 people working together, employees are faced with making quick decisions on their own. Our Inventory Auditors enjoy an independent workday and many times complete audits at stores with perhaps only a store clerk nearby. The value of integrity ultimately guides their entire day from gathering accurate counts to being transparent with final data and reporting.  
The decisions we make in the workplace and at home either build or diminish our integrity. MindTools.com recently shared ways to preserve your integrity by consistently making the right choices. "Many of us have to make decisions that define who we are and what we believe in. Most often, the choices we face may seem insignificant. But this doesn't mean that they're not important to us: even the smallest action can have an impact on our self-respect, our integrity, and, ultimately, our reputation."  
Integrity in decision-making
Throughout our workdays, there are frequent decisions we must make about how to act, serve, respond and move forward. Sometimes the right course of action is apparent and easy, but other times there is no clear answer. What are some ways you can best harness your integrity in the workplace when faced with a decision or problem while on the job? 
Ask for help

 and be clear with 

what you need help with.

 Is there anyone 

else around you can talk to 

or make a quick call to? At Quantum, help is always a call away and we encourage our employees

—

especially when they are new

—

to ask questions and seek help as often as needed. 

 

Be patient.

 Think the decision through. Take a five-minute break if needed to consider your options. 

Or try these 

ways to de-stress quickly

. 

 

Avoid shortcuts. 

Don't present false information, and refrain from

 the path that skips a part of 

your work

 process, even if you feel it is saving you or others time.

 

Accuracy

 always is the best option. Make your choice based on the outcome with the greatest accuracy. 

 

Trans

parency 

demonstrates truthfulness. No matter the decision you make, be ready to be transparent in explaining why you made the decision 

you did. 

 

Admit your mistakes. 

U

ltimately

, even if

 you didn't make the right decision

, others will appreciate your 

forthcoming 

honesty

 over 

your 

misstep

. 

 

 
Trust the process
Typically, the methods or procedures you are taught and trained on as part of your job help to ensure integrity. Most of the time, it's key to trust the process. However, occasionally there can be gray areas and moments when you feel you might need to stray with a decision. This can happen when unforeseen challenges or obstacles pop up during a routine workday.   
First, e

nsure your decision will

 not negatively affect a

ccuracy, trust, image or clear directives

.

 

Write down your motives. Study it for 60 seconds. You will know what to do next.

 

Make your actions visible. Tell someone or write it down clearly. 

Make your work transparent

.

 
Hold your head high
Making a choice you know is in poor taste or not considering your options soundly likely will leave you with some regret. Instead, asking for help when needed and being completely transparent with your work will build confidence in your abilities and pride in your work. No matter the job, we all will be faced with making quick decisions on our own. As long as we lean on our integrity in the workplace, we will consistently make the best decisions possible and earn greater trust over time.  
Are you ready to work for a company that values integrity in the workplace and gives you the tools, processes and personal help you need to guide the right decisions? View our open jobs.