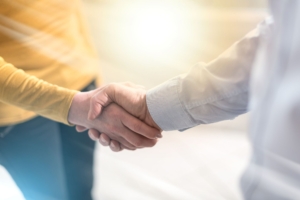 We at Quantum Services want to express gratitude to our clients who have chosen to outsource their inventory management to us! When you choose to partner with us, you are getting experts that solely focus on C-Stores. This means that we know the business inside and out. You can trust that we have the experience and knowledge to make your c-store successful!
What to Expect:
Over the past 52 years, Quantum Services has completed more than 2 million inventory audits for leading convenience stores across the country. As the largest inventory audit service firm focused solely on the c-store market, we engage our own full-time auditing teams who understand how to solve our clients' greatest inventory challenges.
What You Should Require from Your C-Store Partnership
· Accurate and consistent inventory audits
· Ensure clients save money through reduced loss and overhead
· Save time with accurate reporting
· Reduce and control shrink
· Tailored reporting
· Actionable insights
What to Consider: Tailored Services to Meet Your Needs
There is no one-size-fits-all when it comes to C-Stores. We tailor our services to meet your unique needs! From advanced reporting to proven processes that ensure accuracy, Quantum Services is the premier auditing service for the convenience store industry.
We hire and train our own full-time inventory auditors to provide customized financial, hybrid, and item-level audits. We pay our auditors industry-leading wages and offer the industry's best benefits, we take care of the people taking care of you! Because we focus on C-stores only, we understand how important customer service, professionalism, and integrity are in gaining your trust and reducing your risk.
Our Commitment
Quantum Services is committed to hiring the best people, investing in their training and development, and insisting on the highest level of integrity. We are also committed to providing the most accurate and detailed reporting to our clients. Contact us to see how we can handle your inventory management so you can concentrate on store management. We understand the c-store industry and we partner with our clients to ensure their success!